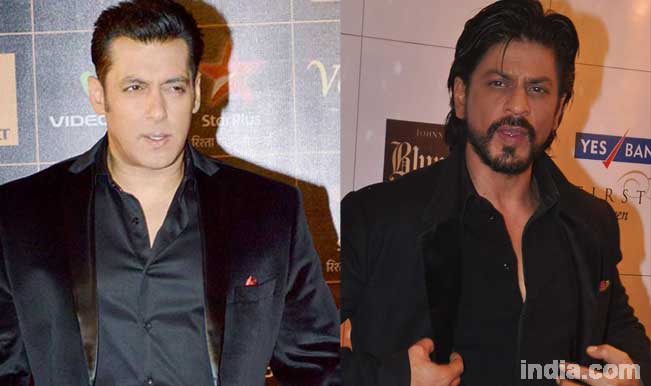 By Jaideep Vaidya and Shweta Parande

It's Salman Khan's birthday today and we decided to be nice to him for a change. It's good going for the actor with Jai Ho's release just around the corner (on January 24, 2014). Aamir Khan has just had a blockbuster release in Dhoom 3, but it is Shahrukh Khan who is Salman's arch-rival and not Aamir.
And so the fans of Salman and SRK are again out in the open pitching for their favourites. In a country oozing with SRK fans (yeeeesh!), the Salman fanatics leave no opportunity to prove that the controversial Khan is a better actor, person and the best thing to have happened to India after Sachin Tendulkar. Here are 10 points that give a clear victory to Salman.
Salman or SRK – who has delivered more hits?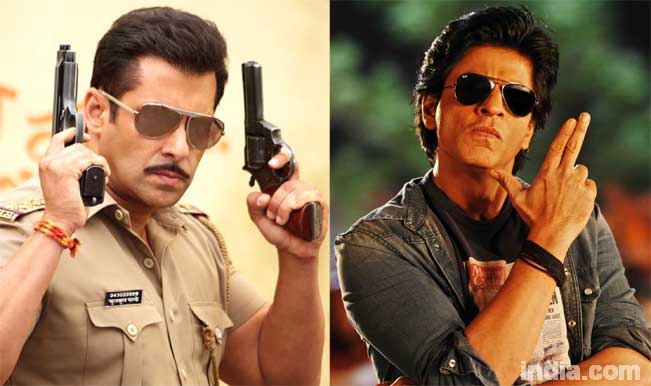 Shahrukh Khan has more hits to his name, say fans. REALLY? While Salman has given 24 hits in career (with 49 flops), King Khan has given 23 hits so far, they say. Salman scores on this based on facts.
Salman or SRK – who has a better body?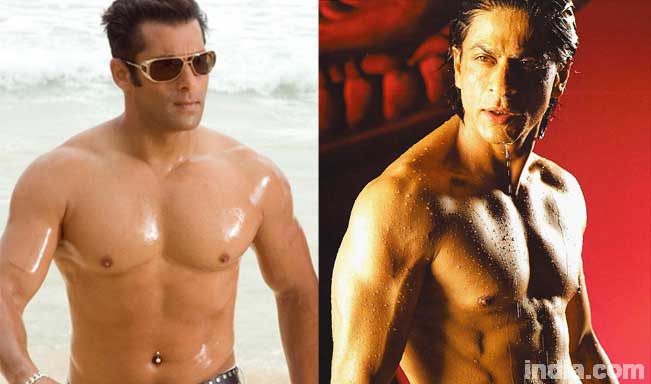 Have you seen any other Bollywood actor who looks a million bucks without his shirt? Is there any comparison? Salman is the hands down winner! Just check out SRK in Dard-e-Disco if you don't believe us.
Salman or SRK – who's a better dancer?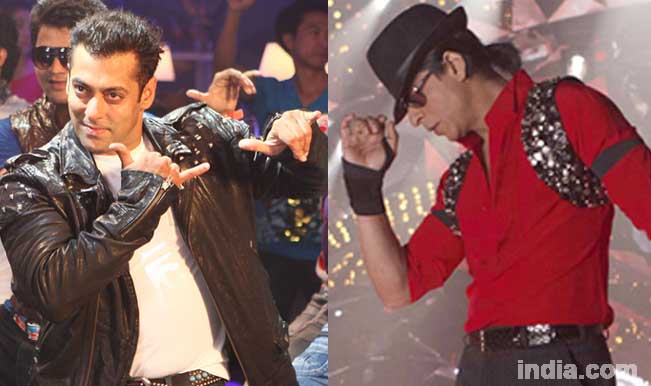 Again, Salman has his own inimitable trademark, Dabangg style or even the earlier Oh oh jaane jaana style. SRK meanwhile only hops around with spiked hair mouthing 'Khit-pit khit-pit' or some such – the exception being Dil To Pagal Hai in which he has danced well. SRK's trademark 'hand gesture' cannot be termed dancing!
Salman or SRK – who has seen the best chicks in town?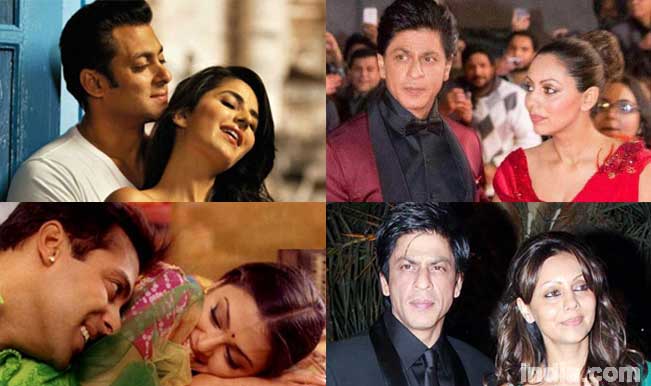 Salman has been charmed and dated the two of the most beautiful women in the world in Aishwarya Rai and Katrina Kaif! We think that's why men think Salman is god. Shahrukh has been charming too but since he was married before he became a movie star, the girls don't really fall for him 'like that'!
Salman or SRK – who is a better actor?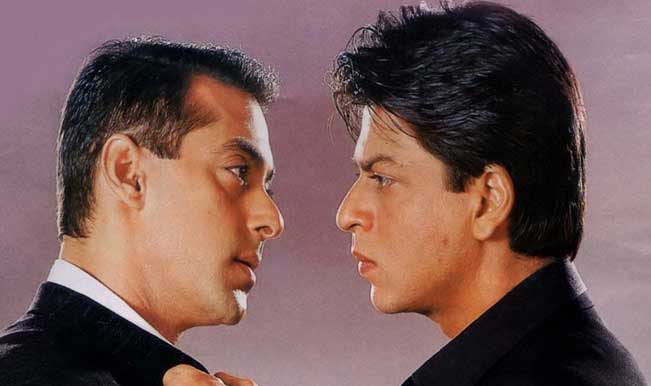 We found a fan comment on SRK that tells it all: "Did you know SRK gave eight duds before he hit the bull's eye with Baazigar that was released in 1993. Though Shahrukh got his first hit playing the anti-hero, he has since played nothing new in his movies. Salman on the other hand has tried something new from sensitive, funny, aggressive, charming — as the role demands. All we have seen from SRK, barring a handful films, is the 'arms in the (h)air' romantic hero who bleats away to glory like a mad goat!"
Salman or SRK – who is better looking?
Salman was voted the seventh best-looking man in the world by People magazine in 2004. SRK probably didn't even make the shortlist!
Salman or SRK – who is more successful as TV anchor?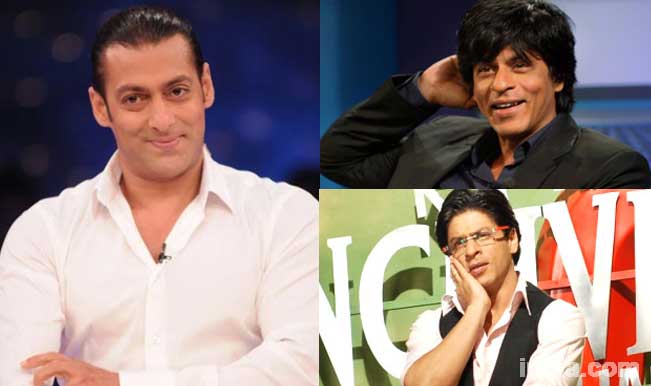 Salman's ventures on TV – 10 Ka Dum and Bigg Boss – fared much better than SRK's stints on Kaun Banega Crorepati, Kya Aap Paanchvi Pass Se Tez Hai and Wipeout – Zor Ka Jhatka in terms of viewer ratings and popularity.
Salman or SRK – who has better onscreen names?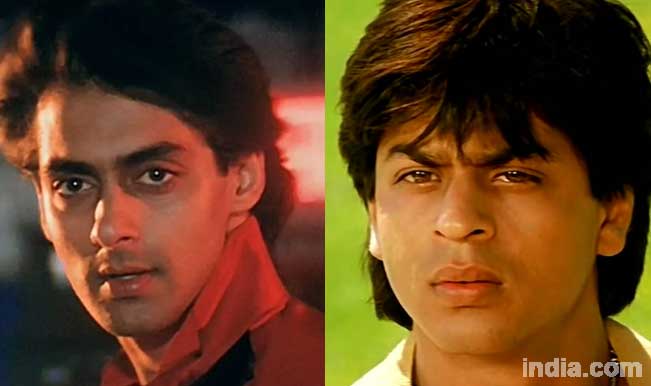 Salman's Prem and Chulbul Pandey are more endearing than Shahrukh's common Rahul or Raj. Right?
Salman or SRK – who is more committed to the job?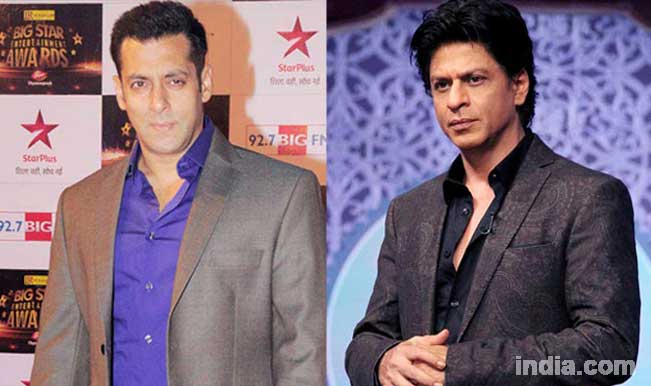 Ek baar Salman ne kisi cheez ki commitment de, toh phir woh apne aap ki bhi nahi sunta! Whereas SRK sirf ek insaan ki sunta hai: K K K K K Kiran! OK sorry that was lame! On a serious note, SRK can back out of roles he has promised to do. Remember his transsexual role in Darmiyaan?
Salman or SRK – who is more honest?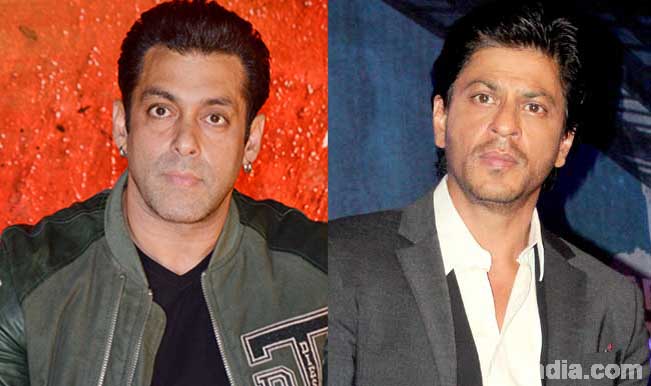 What we get from Salman is honesty – brutal honesty to the point of embarrassing people. Though SRK is quite witty in real life, he sometimes does not speak from the heart we feel.
Still have doubts?  "Dobara mat poochchna!" (who is better!).
Photos: Yogen Shah and film stills