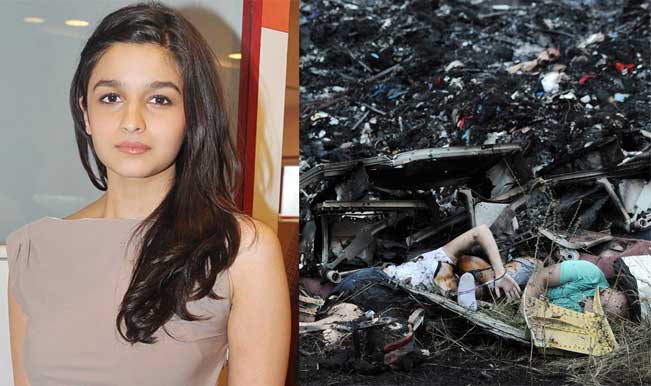 B-Town has taken the death of nearly 300 people in the Malaysia Airlines flight MH17 that was shot down over Ukraine with utter shock. The news of flight MH17 being brought down on Thursday night by surface-to-air missile came as a shock to the world. While it is yet to be ascertained who is behind the attack on the civilian passenger plane, Bollywood actors took to micro blogging site Twitter to condole the incident and show their support for the families of those killed.
Nearly four months after the unexplained disappearance of MH370 in the Indian Ocean, the crash of one more Malayasian aircraft has left the world in terror.
Here are some of the tweets from the stars of Tinsel town.
May Allah give strength to the families that lost their loved ones in the MH17 tragedy. & may the world become strong enuff not to wage war.

— SHAH RUKH KHAN (@iamsrk) July 18, 2014
Is flying even safe anymore? Innocent LIVES taken so lightly? #PrayForMH17 #PrayForGaza, It's tragic and just messed up!!!!!!
— Alia Bhatt (@aliaa08) July 18, 2014
OMG. Cannot believe the news about #MH17! Don't want to believe that such tragedies can happen! All my prayers for victims & families.

— SOPHIE CHOUDRY (@Sophie_Choudry) July 18, 2014
Tragic news about MH17. Prayers with the families. Have to admit, not the best piece of news to get just as one is boarding a flight.

— Abhishek Bachchan (@juniorbachchan) July 17, 2014
Seein images n hearin abt #MH17 sends chills down ur spine!Angry abt the loss of innocent lives n feel deeply for those who lost loved ones!

— Neha Dhupia (@NehaDhupia) July 17, 2014