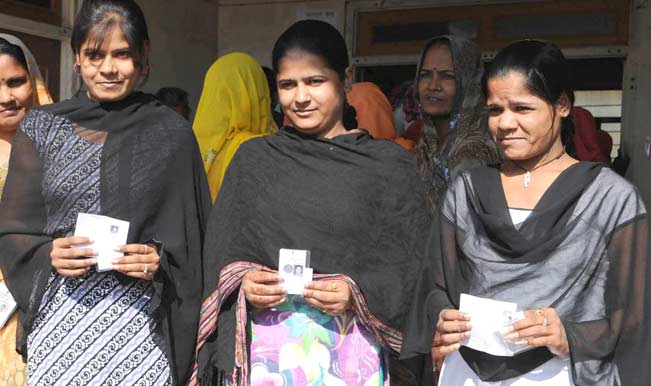 While describing the atmosphere during India's first general elections in 1951-52, Ramachandra Guha, in one of his pieces, wrote, 'A scholar from London School of Economics described how a young woman in Himachal walked several miles with her bent mother to vote: For a day, at least, she knew she was important'. Guha further mentioned how a 'Bombay weekly marveled at the high turnout in the tribal forest districts of Orissa'.
Lately, however, we have often complained about the decline in voter turnout. While the decline is deplorable, it is worth pondering whether the reason behind it is related to the options available on the platter. 1950s and 60s was the age of some of the best parliamentarians, which would enthuse the voter to go out and exercise his right. Now, however, the picture is rather gloomy.
As a first time voter in Mumbai, the impending general election has thrown up a dilemma: Which party deserves my vote?
Now, jotting down the consequences of voting for Congress would be redundant. We have been living through the misery for the last decade. In all fairness, they do not deserve a third chance and looking at the way the wind is blowing; UPA-3 seems nothing more than a fantasy of Rahul Gandhi and his comrades. Moreover, their ally in Maharashtra, NCP, has been consistently insensitive towards the quagmire of farmers.
BJP, with Narendra Modi as their crusader, have projected themselves as the substitute to the corrupt incumbency but the crusader himself has not been answering questions about his links with Adani and Ambani. Plus, one cannot turn a blind eye towards their powerful RSS cadre. 'Bunch of Thoughts' written by MS Golwalkar, Supreme Chief of RSS and also the original Guru of Modi, is at odds with the constitution of India. The belligerence of Shiv Sena, BJP's ally in Maharashtra, is well known to any Mumbaikar. Under Bal Thackeray, Shiv Sena proudly attacked journalists. Shri Krishna Commission report has held them responsible for the communal riots in Mumbai in 1992-93. Therefore, with BJP coming to power, the invigoration of Hindu fundamentalism cannot be ruled out.
Raj Thackeray's MNS is not even worth considering. The Blue Print promised by him is 'just around the corner' for years. In fact, it is akin to Santa Claus. Everybody talks about it but no one has actually seen it. Moreover, MNS' decision to back Modi and, at the same time put up candidates against Shiv Sena is contradictory in itself.
Now the only option that remains is Arvind Kejriwal's AAP. While the heart is still with them, the disillusionment has crept in a bit. It seems like they are being too self righteous and getting entangled in symbolism. However, the party is still in its formative years; much like a batsman who is beaten a few times when he just arrives at the crease. Therefore, questioning the integrity of AAP would be a hyperbole. Having said that, the fact that AAP is struggling to find candidates puts one on the back-foot. At the end of the day, one cannot vote for any Tom, Dick or Jane. Had my constituency been Mumbai North-East, this dilemma would never have occurred. Irrespective of the party, voting for Medha Patkar would have been an honour.
While discussing the fate of Andhra Pradesh and Telangana, P Sainath, on CNN-IBN, said that the electorate here has to choose between chhota chor, bada chor and achha chor. Guess this holds true in most parts of the country today.
As of now, I am waiting for AAP to declare their candidate from Mumbai South-Central. A robust name might just solve this conundrum.
Parth MN, 22, is an aspiring journalist. He tweets @parthpunter