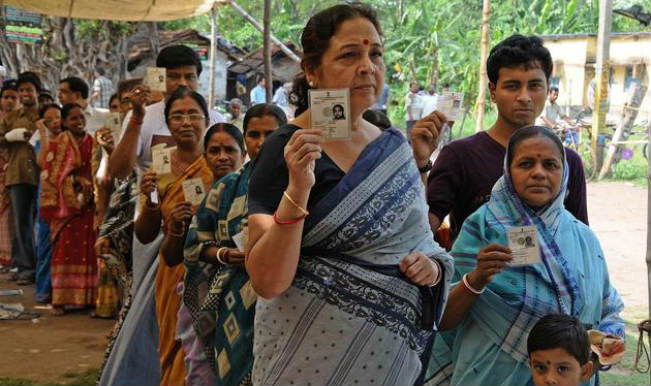 Kolkata, April 17: The first phase of Lok Sabha elections 2014 in West Bengal begins. Polling is being held in four constituencies of Darjeeling, Jalpaiguri, Cooch Behar and Alipurduar – all in north Bengal. The West Bengal elections will be take place in five phases from April 17 to May 12.
A closely-fought contest is anticipated in the Darjeeling constituency between GJM-backed BJP candidate S S Ahluwalia and Trinamool Congress (TMC) candidate Baichung Bhutia, the two representing the two sides of a bitter war over statehood for the hills. In Lok Sabha election 2009, Darjeeling had gone to the BJP, while in the other three constituencies left Front candidates had emerged victorious.
A total of 60,14,258 voters, of whom 31,14,184 are men and 29,00,024 women, will make their choices among 47 candidates in the four constituencies.
Over 9,000 electronic voting machines (EVMs) are being put to use for 3,123,299 male voters and 2,909,975 female voters. Maximum number of candidates are from Darjeeling which is the smallest constituency of the first phase. Coochbehar with 16,11,815 electors is the largest.