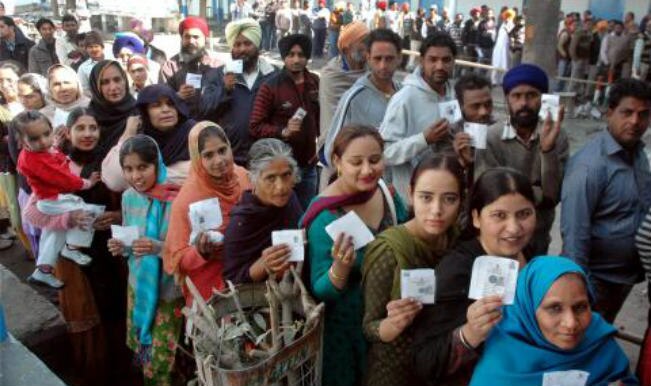 Chandigarh, Apr 30: As Punjab goes to polls today, massive security arrangements have been put in place to ensure free and fair elections.
Elections to all the 13 Lok Sabha seats of the state are being held.
"We have chalked out a special security plan to ensure smooth conduct of Lok Sabha elections 2014 in the state," DGP Suresh Arora said.
He said that with mobilisation of 59,591 police personnel of state along with 16,119 personnel (199 companies) of paramilitary forces, the state is fully geared to provide foolproof security for smooth conduct of the polling.
The officer said that the paramilitary forces along with state police held flag marches on April 28 across the state to instill sense of security in people.
Arora said that a special security plan was being implemented for enhancing vigil during crucial hours before as well as during the polling.
The DGP said that 150 special 'nakas' have been set up at all inter-state entries on Punjab borders touching Haryana, Himachal Pradesh, J&K and Rajasthan to effectively block the entry of any unscrupulous element during the polling in state.
The DGP said that the state has 13,582 polling stations and 22,060 polling booths. He also said that 2,442 polling stations have been declared hyper sensitive and 4,632 were sensitive and these were being covered either by paramilitary forces/patrolling by district police or micro observers or video cameras or web casting.
While 253 contestants including 19 women are in fray, a total of 1.95 crore voters are eligible to cast their votes.
At present Congress has eight MPs, SAD four and its ally BJP one. There are 9.35 lakh first time voters in the state besides 92.6 lakh females.