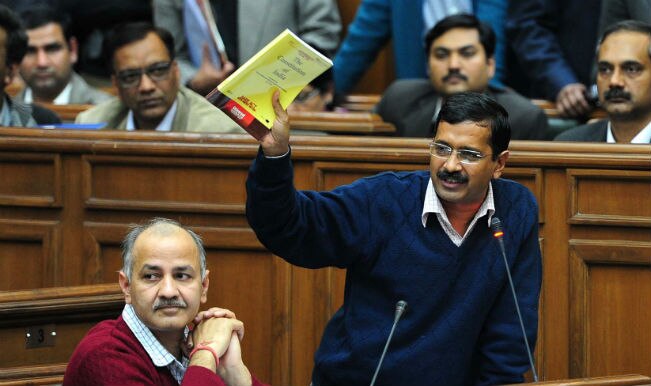 Proud of son's sacrifice, she won't make it a poll issue
Her family car is parked at the gates of the 'budget' hotel. Her posters on a hired mini-tempo show signs of Kamal Kanta Batra's Lok Sabha poll campaign.The mother of Kargil hero and Param Vir Chakra awardee Captain Vikram Batra is the Aam Admi Party (AAP) candidate contesting Himachal Pradesh's high-profile Hamirpur constituency.
Stand-up comic Mann forces Akalis, Cong to sit up in Sangrur
Sangrur, the Lok Sabha constituency in Punjab that has traditionally witnessed direct contests between the Congress and the Akali Dal, is laughing all the way to the polls. Stand-up comedian Bhagwant Mann is the Aam Aadmi Party candidate here and is drawing enough crowds to get his rivals worried.
AAP leader quits party
Alleging a nexus between the Aam Aadmi Party and certain corporate houses, National Council member Maqsood ul Hasan Qazmi quit the party on Monday.
No check on money spent by traditional parties: AAP
Members of Aam Aadmi Party (AAP) State unit on Monday said the money spent by established political parties during polls was extremely high and largely went unchecked.
Arvind Kejriwal visits Bismillah Khan's tomb
AAP leader Arvind Kejriwal, who is contesting from the Varanani Lok Sabha constituency, Monday made a sudden, unscheduled visit to the tomb of shehnai maestro Bismillah Khan to pay tribute.Kejriwal reached the tomb in the Fateman area around 4 p.m. and spent half an hour there. He was welcomed by the maestro's son Zamin Hussain, a shehnai performer himself, and his grandson Afaq Hussain.