Vote to defeat 'someone', watch the fun: Kejriwal to Varanasi
AAM Aadmi Party (AAP) convenor Arvind Kejriwal Tuesday formally launched his campaign from Varanasi terming the Congress and the BJP as "demons" and BJP's PM candidate Narendra Modi and Congress vice-president Rahul Gandhi "two sides of the same coin".
Read the complete story here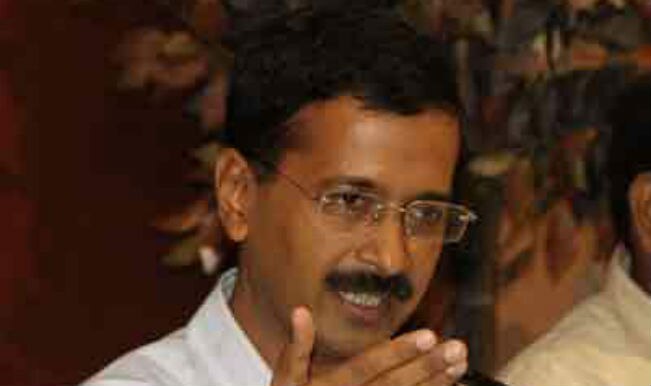 If Modi loses in Varanasi, no one will make him PM: Arvind Kejriwal
AAP chief Arvind Kejriwal on Tuesday said if the people of Varanasi defeat Narendra Modi in the elections then no one will make him the next prime minister.
AAP to take on sand mafia
The Aam Admi Party plans to take on politicians behind sand mafia operating across Andhra Pradesh State. The party intends to include key issues such as breaking the nexus between politicians and unscrupulous elements involved in indiscriminate sand mining, free drinking water to the city, abolition of illicit liquor and belt shops, repair and renovation of the government hospital near Hanumanpet which is in a defunct state, implementation of the long-pending piped natural gas and registration of house pattas for residents living on hill slopes in the city," says the AAP convenor P. Rama Rao.
No stay in case against Kejriwal
The Supreme Court on Tuesday refused to stay the defamation proceedings, pending in a Delhi trial court, against the former Chief Minister Arvind Kejriwal and other Aam Aadmi Party leaders Shazia Ilmi, Prashant Bhushan and Manish Sisodia.
Bala learns hard truth: few know AAP
The khadim at the Sufi shrine in the heart of India's IT capital looked quizzically at one of the sector's poster boys, Venkatraman Balakrishnan, as he walked in after swapping an Aam Aadmi Party topi for a skullcap.