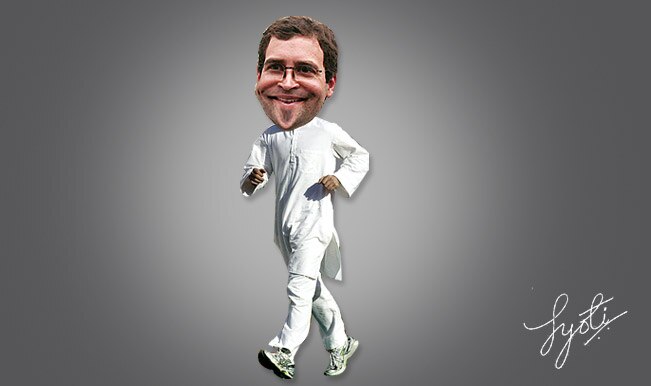 This Lok Sabha Elections 2014, Uttar Pradesh witnessed a fierce battle between BJP and Congress. Congress had tried to their best to retain their hold over this significant state by placing their popular candidates. Congress president Sonia Gandhi swept the Rae Bareli constituency away, thanks to the strong foothold of congress in that constituency. Also, Congress Vice President Rahul Gandhi managed to win the Amethi seat by a considerable amount of votes.
Rahul Gandhi was contesting against BJP's prominent leader Smriti Irani. At the early stage of counting, Smriti Irani was giving a tough fight to Rahul Gandhi and was leading, but as the counting progressed Rahul Gandhi started leading and continued to lead with a massive difference. Rajya Sabha MP from Gujarat, Smriti Irani, accepted the defeat and congratulated Narendra Modi. She also added that she will continue to work for Amethi in spite of the defeat.
Though, this win wasn't a cake walk for Rahul Gandhi. His struggle to restore people's faith in Congress and to win votes was reflected over all India. Even though, the mother and son pair won their respective seats, they lost out the entire India. BJP purely won this Lok Sabha Election and painted the nation saffron!