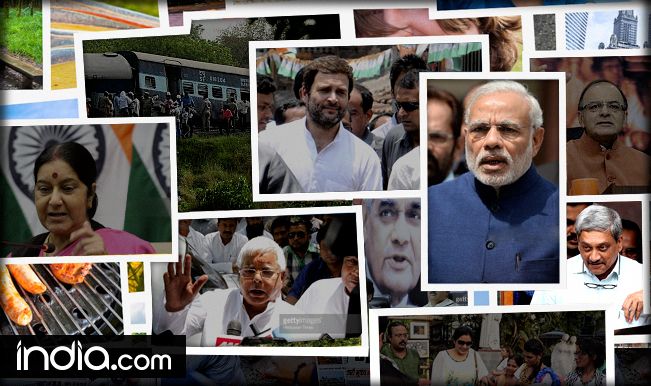 Video produced by Oijo
Asish Khetan, 38, grew up in Barabanki, U. P and went on to become one of India's best known journalists. He has worked with Mumbai Mirror, Indian Express, Hindustan Times, Tehelka and done exposés in India, unearthing many a scam. His investigation on the Gujarat riots of 2002 led to the conviction of a number of its perpetrators. After years of working with established TV and Print media, Khetan founded his own investigative journalism website, Gulail.com.  In March 2014 he officially joined the Aam Aadmi Party and is now contesting the Lok Sabha polls from New Delhi constituency. (Read the interview here)
Excerpts:
As a journalist, the kind of journalism I was doing, the space for such journalism was increasingly shrinking. So there are hardly good newspapers or TV channels which would like to carry such stories or support a journalist in terms of time, resources in order to persist with such stories. Because investigative journalism takes time— it involves money, it involves running around. And also, you follow 10 stories, eight out of 10 stories, you don't get anything. So there is nothing to show for them.
I quit a TV network I was working with because I went to them and I said, "Look there is a story that this man who has been convicted in Pune German Bakery case and has been sentenced to death is actually innocent. And I have the evidence of his innocence."But the channel was not interested. So guilt of a person is a story but, in mainstream media, innocence is not.
Majority of our journalists, including a majority of our editors, if given that free space, would like to practise objective, rigorous journalism. But we all compromise, we compromise not because we want to make money, most of them compromise because they want to continue with their job. Where would you go? You go to one organisation, you go to another organisation there will be another list of holy cows over there, another list of vested interests.
If some of our utterances or public statements made by our leaders are seen as self righteousness, then I think we need to maybe change the tonality of it.
The party has given me 40,000 pamphlets, just 40,000 pamphlets to fight elections. Nothing. Not a single penny. No candidate has got any money from the party. 40,000 pamphlets. It's not even enough to fight a (local) Councillor election.The election commission has set the outer limit of 70 lakh rupees that you can spend on campaigning. We don't have that money and other political parties will spend ten times of that.
Corruption in MCD (Municipal Corporation of Delhi), corruption in NDMC (New Delhi Municipal Council), is a big problem. There's a huge extortion mafia, which is running MCD, which has been under the BJP for a really long period of time.
Some of the crucial bills, for eg. Mines and Minerals Regulation Development Act has not gone through. Everywhere, every free democratic society, even in the US, they have all realized that most efficient way of allocating natural resources is through auction. Which also ensures public welfare, also takes care that there's no loss to exchequer, and the markets remain efficient. But in India most of scams have happened only because the politicians were working in an opaque system where they could allocate natural resources: iron ore, coal mines, spectrum, public land to their cronies for peanuts. So there's a huge loss to the exchequer. So that bill hasn't gone through. It was, I think, cleared by the Standing Committee but there's no political consensus to pass this bill.
When we sit down there and we put in long hours discussing public issues, pursuing public agenda, raising questions— by being accessible to people, by being accountable to people, responsible to people, to the common man, we will change the parliamentary politics of the country.
How can you convict, in a court of law, a political ideology, which creates space for mass scale murder and riots? And Narendra Modi represents that political ideology.