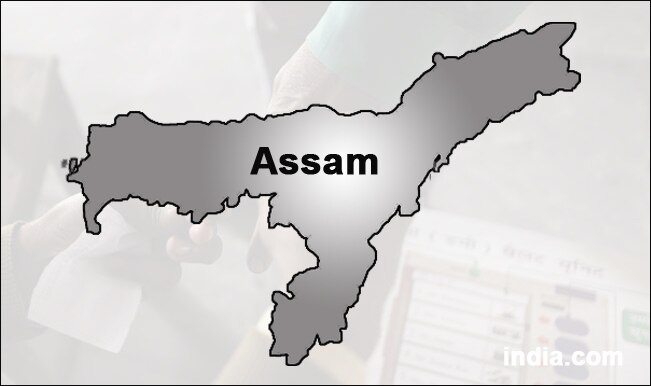 Guwahati, Apr 24: An estimated 77.05 per cent of voters today exercised their franchise to seal the fate of 74 candidates in the third and final phase of Lok Sabha polls in Assam which witnessed poll violence in Kokrajhar (ST) seat where a policeman was killed and two others seriously injured. (Read: Heavy voter turnout in Lok Sabha polls)
The highlight of the polling process in Assam was the less than an hour long visit of Prime Minister Manmohan Singh, who represents Assam in Rajya Sabha since 1991, and his wife Gursharan Kaur to cast their vote at Dispur Government Higher Secondary School here.
The voting percentage was expected to increase with people still inside polling booths and voting likely to continue till after 9 pm, election office sources said.
Of the six Lok Sabha seats, Dhubri recorded the highest 80.97 per cent of voter turnout followed by Mangaldoi at 80.01 per cent, Kokrajhar at 77.74 per cent, Nowgong at 75.33 per cent, Gauhati at 75 per cent and Barpeta at 74.21 per cent.
A policeman was killed and two others injured when supporters of two candidates clashed with them after security persons intervened to stop them from snatching away EVM machines, though they (the supporters) managed to get away with two INSAS rifles at a poll booth in Harbhanga Gossaigaon L P School in Kokrajhar Parliamentary seat.
Constable Tinku Ronghang died on the spot, while another constable Nileswar Roy and police sectoral officer Yunus Ali were injured and admitted to hospital, police said.
EVM malfunctioning was reported in several polling centres but voting continued after the machines were replaced.
Despite the temperature hitting nearly 40 degrees Celsius in Guwahati and higher in other constituencies, voting was brisk with long queues of the electorate since early morning.
First time voters in the 18-21 years age group were an enthusiastic lot to cast their ballot as they lined up in large numbers despite the sizzling heat.
Altogether 74 contestants, including nine women, are in the electoral battle for the six seats.
Prominent candidates in this phase of polling are AIUDF president and sitting MP Badruddin Ajmal, Assam Transport Minister Chandan Brahma of BPF, former ULFA 'commander' Naba (Hira) Sarania contesting as an independent and former Meghalaya Governor and NSG chief Ranjit Shekhar Mooshahary of Trinamool Congress.