Weekly Horoscope for April 13 – 20
Aries
Might have some personal issues at home
Keep a track of your expenditure
Do not spend lavishly
At work – it will be a busy week but you will overcome all obstacles easily
Taurus
Things that have been neglected at work may need to be taken up on priority
Those wanting to sell property are likely to find a few clients.
Good time to invest your money somewhere you have been wanting to
You will spend time with family
Gemini
You will make material progress and internal growth
Health may be troublesome
You have to take extra care of yourself
Also it is important to concentrate at work situations as well
Cancer
You will take everything seriously
You will be eager to improve the depth of emotional bonds with your family
Financially you will be stable
You will feel more responsible at home and at work
Work pressure might increase as well
Leo
You will be getting good results at work and at home
There will be a lot of progress in work
But there might be tremendous pressure at work, but you will be able to cope up
You will be productive throughout
Virgo
You might experience a lot of competition at work
You might have monetary gains
Every aspect of your existence will be helpful to the people around you
Loved ones, family and friends will be drawn closer to you
Libra
You need to work hard
Also you should plan ahead equally intensively
You might have to address some important professional and personal issues
Personal relationships will be of high importance to you
Scorpio
You might be committed to work all of this week
Work and family both will demand hard work and effort
Good results will follow all your hard work that you put in last few weeks
A lot of investments will start become apparent now
Sagittarius
Your greatest desire this week would be to make your family happy
You will make extra efforts to help everyone at home
This phase of your life favors travel and romance
You might have some monetary gains
Capricorn
Your determination will help you succeed in your work
Friends and family will draw closer to you
Keep a check on your spending
Pay attention to the smallest situation at work
Aquarius
Busy week for you
A lot to cope with and handle this week
You will be able to resolve several issues that needed attention
Pressure at work might demand you to work harder than before
Pisces
You will be really busy handling everything at work
You will benefit from various deals at work
Good times will continue, you will be able to cope up with everything very well
Will be able to make some monetary gains
You will be busy with various dealings of buying/selling, loans etc.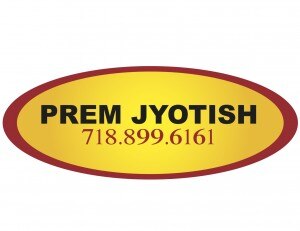 Prem Jyotish is world renowned Astrologer Numerologist. He has been helping people for last 12 years to improve life with the science of Vedic Astrology & Numerology. His prediction is scientific & accurate. His wisdom in Vedic Astrology & Numerology is enhancing the positive aspect in people's life.