Weekly Horoscope for Feb.17 – Feb. 28:
Aries
Health of family members may cause concern
Tensions might rise at home, but things will get better at work
You will receive good opportunity for work by the end of the week
Keep a check on your expenses
Taurus
Some risky deals will prove beneficial and lucky for you
You shall devote time to yourself and concentrate on your goals
A lot of time will be spent with family members
Overall a good week, you will be able to meet deadlines at work, gain a lot from work as well
Gemini
Things at home will start getting better
Work will occupy a lot of your time
Expenses will increase
It's time to make wise investments and indulge in good financial practices
Cancer
Family needs importance and time this week
You will be far more friendly than usual
Home and family takes center stage this week
Do not ignore anyone at home or at work
Be cautious about work, as well as while giving a lot of time at home
Leo
Financial burdens and concerns will be settled
Money worries might increase
But you will be able to meet all your expenses
You will gain recognition at work which will make you feel relieved
Virgo
A lot of new activities and results shall be accomplished
You need to take out time for family, work, colleagues and social life as well
You do your best in this busy phase while accomplishing your goals
You are very practical and work hard to earn the money
Libra
There will be a lot of improvement at work
Expenses might increase
Old property disputes might bother you
Seniors and family members will encourage you with appreciation
Scorpio
Plans will be made but may remain unimplemented
Some good news may surprise you
Property disputes will be sorted
Family misunderstandings might be created as well
Sagittarius
Your targets will be achieved
New sources of income may emerge and prove beneficial
New investments might be made
Friends and family will be cooperative
Capricorn
Love relations may turn sour
Handle property related matters with care
Peace at work might be disturbed because of other people at work
You may lose some money as well
Aquarius
You might achieve something meaningful to you
Home and domestic affairs will attract your attention
Money inflow will start getting better
May spend money to maintain your property and wealth
Pisces
Some worries might come up
Do not rely on anyone regarding money matters
The results at work might not be as per your target
Take care of your health and pay attention to family.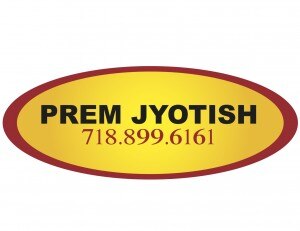 Prem Jyotish is world renowned Astrologer Numerologist. He has been helping people for last 12 years to improve life with the science of Vedic Astrology & Numerology. His prediction is scientific & accurate. His wisdom in Vedic Astrology & Numerology is enhancing the positive aspect in people's life.