Weekly Horoscope for Dec. 15 – Dec. 22:
Aries
You will work enthusiastically to get better results
You attract love and romance strongly
You will be social and fun loving
Income will grow and new job opportunities
Taurus
Try not to underestimate situations
Family matters may disappoint you.
Be careful of your expenses this week
You might not reach your targets
Gemini
A favorable week overall
Take care of your health
Your creative side will help you improve a lot of things
You shall enhance your knowledge
Cancer
Business will be much better than before
Friends and colleagues will be cooperative
Good inflow of income
Avoid interfering in other people's matters
Leo
Everything will be done with due care
But always be guarded about your enemies
Indulgence in long term projects will get good results
Enhance your funds by investing in stocks
Virgo
Good week for those working in media
Overall a relaxing week at home and work
Favorable period for family relationships
Professional pressure will decrease
Libra
Good money inflow
Hard work will lead to great achievements
You will get your due profit in business.
Be careful as a mistake may cause damage.
Scorpio
Money and economic losses will be a major issue
Problems in financial matters, spiritual matters
You will meet new people and travel to new places
Do not over spend on entertainment and investment
Sagittarius
Students will do well in their studies
Starting a new project this week will prove to be successful in the future
No health related issues will emerge
Money and Love will be a major focus this week.
Capricorn
Don't rely on anyone, or else you may suffer a financial loss
Focus on emotions and relationships
You will be rewarded for your talent and hard work
Love, romance, travel, pleasure all add to making it a good week
Aquarius
Overall an enjoyable week for you
Strong emphasis on financial issues
Works proves to be lucrative and a strong focus is required
You should put a lot of thought and planning in matters of buying, selling investments and the stock market
Pisces
New projects will gain momentum
Even though very busy, find time for yourself
Good time for contacts and communication with people at work
A financially secure week and a good time to make investments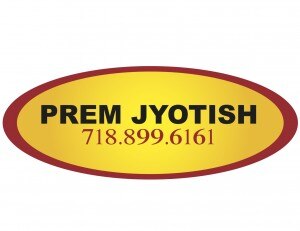 Prem Jyotish is world renowned Astrologer Numerologist. He has been helping people for last 12 years to improve life with the science of Vedic Astrology & Numerology. His prediction is scientific & accurate. His wisdom in Vedic Astrology & Numerology is enhancing the positive aspect in people's life.