Weekly Horoscope for March 24-31
Aries
Boosting your existing business may be on your mind.
You might be offered a better position at work.
You might need help with your work to be completed on time. Do not hesitate to ask for help
Something promised on the financial front may come to you sooner than you expect.
Taurus
A fantastic time is indicated with your partner.
Take advice of your friends and family before making any big decision.
You may go out of your way to strengthen bonds of friendship.
You are likely to perfect your skills on the professional front.
Gemini
Think before you make any big decision. Wrong decisions this week might hurt to you financially.
You might need to work harder than you did before to achieve your goals.
Your family might your help and advice this week. Try to give time
Some tensions at home might bother you
Overall a little stressful week throughout
Cancer
Don't force yourself into anything. If you don't feel up to it, there is no reason to continue with it.
Take your call now and save yourself from torture.
A few wrong professional moves may damage your image if you are not careful.
Some unwanted guests may spring a surprise and that might take a lot of your time.
Leo
You are almost about to finish a big responsibility that came on your head. Stay strong
and you will be able to accomplish the same easily.
Discussing investment options with a financial expert will help you take correct decisions.
An excellent opportunity to spend vacation with family is indicated.
Virgo
New avenues of earning might be opening up soon.
Your improved performance will get noticed at work
Networking will come in handy in overcoming problems.
Overall a good week financially
Libra
You are going to require full focus and good management skills at work to reach your goals.
Good week for investments. Go ahead and invest in a scheme you have been contemplating for long.
Don't take any hasty decision in regards to your family
Your medical condition, if any, is likely to improve.
Scorpio
You may remain tied up at work and neglect a social event.
You can be held accountable for not completing a task at work
Regular income is assured and will help keep the financial boat steady in rough waters.
You might not be able to give in enough time to family.
Sagittarius
You will manage your finances well.
Your creative ideas will help you overall at work
You are likely to get close to someone, whom you considered as a rival up till now.
A child is likely to do you proud.
Health remains good.
Capricorn
Someone may try to take advantage of your kind nature, so remain wary.
Home improvement may be topmost on the minds of some.
Contributing positively to a team effort will be immensely advantageous
A financial issue is likely to favor you.
Aquarius
Money will not be a constraint in achieving what you have set out for.
A bad property deal may put you in a bind, so read the fine print before proceeding ahead.
Changes made by you at the workplace may not be appreciated by all.
Might be a stressful week overall.
Pisces
Some of you may plan for an overseas trip.
Don't trust anyone so easily. Think before making any decision.
This week will require a lot of hard work from your end.
Your spending will increase but would create any trouble financially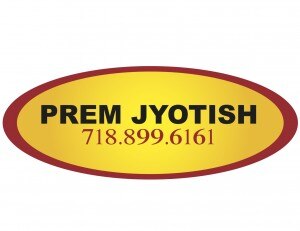 Prem Jyotish is world renowned Astrologer Numerologist. He has been helping people for last 12 years to improve life with the science of Vedic Astrology & Numerology. His prediction is scientific & accurate. His wisdom in Vedic Astrology & Numerology is enhancing the positive aspect in people's life.